Facebook's Twitter, Instagram accounts hit by Super Bowl hackers
Same group targeted NFL, ESPN last month
Facebook's accounts on Twitter and Instagram appeared to be hacked Friday evening by the same group that took over Twitter accounts belonging to several NFL teams and ESPN leading up to the Super Bowl.
"Well, even Facebook is hackable but at least their security better than Twitter," the group, called OurMine, wrote, repeating the message as tweets were deleted.
OurMine also advertised its "security services" in the messages.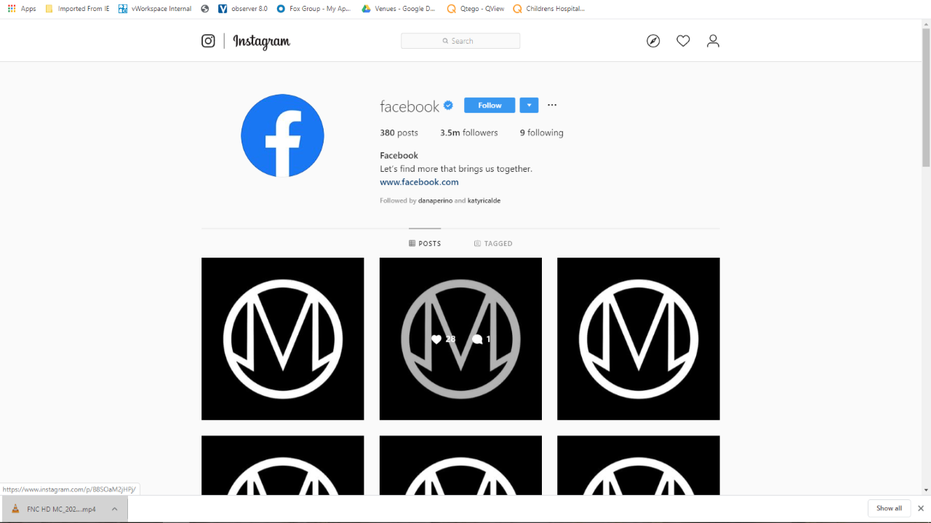 NFL TWITTER HACKS: LEAGUE COOPERATING WITH LAW ENFORCEMENT
A Facebook spokesperson told FOX Business that some of its corporate social accounts were briefly hacked, but the company had secured and restored access.
The tweets appeared to have been sent via Khoros, a third-party social media management tool. A Twitter spokesperson told The Verge that Facebook's account was hacked through a third-party platform.
"As soon as we were made aware of the issue, we locked the compromised account and are working closely with our partners at Facebook to restore them," the spokesperson said.
GET FOX BUSINESS ON THE GO BY CLICKING HERE
HACKER GROUP OURMINE SAID TO HAVE SAUDI TIES
OurMines' previous attacks targeted the NFL, Kansas City Chiefs, Green Bay Packers, Chicago Bears and ESPN accounts. The group has also taken credit for hacking social media accounts belonging to the actor Channing Tatum, Google CEO Sundar Pichai and Twitter founder Jack Dorsey, typically advertising its so-called "Security services."